1997, the year it all began
Temps de lecture estimé: 2 minutes
This year, WS Interactive celebrates its 25th anniversary. 🎂 On this occasion, we will immerse you each month in the adventures of our web agency, starting with the year of its birth. Let's rewind. 📼
1997, the year it all began
Logging onto the web in 1997
Back in 1997: the Top 50 included 2be3, Khaled and even MC Solaar. The PAF hosted Disney Channel and prime time was only on Canal +. As for the Internet, it was waging a fierce battle against the Minitel. But what was the web like back in 1997?
We are going back in time when terms like "Wifi" or "5G" did not yet exist. No… to access to the "web" you had to have:
1 50 kg PC de 50kg 16 MB of RAM (yes megabytes, not gigabytes)
A 14k modem that emitted crackling and beeping sounds to connect
Dozens of floppy disks💾
A Wanadoo subscription worth the price of gold
And the icing on the cake: you were not able to use the phone while connected! Forgot about that?
The websites of 1997: far from present-day SEO
Now that we're online(we have lost count of the number of cables…) it is time to open Netscape.
In 1997, we have yet to hear the words SEO and Google algorithms. Search engines like Yahoo! and Lycos look more like site directories.📚
Moreover Audible, LDLC, allociné or jeuxvideo.com were born that year!
Want to know more about the web in 1997? Slate.fr and Nextinpact have great articles on the subject!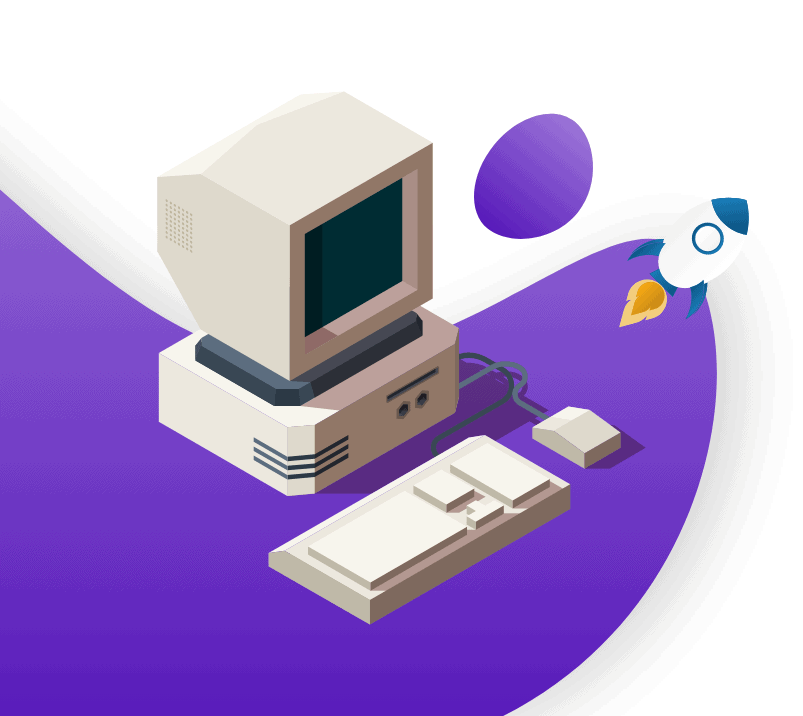 The birth of the WebScripter, web agency
While at the time the internet still seemed to be a danger and people preferred using Minitel (cocorico 🐓🇫🇷), another story was being written…
Alex gave birth to WebScripter. The guideline was clear: exceed our customers' expectations by offering them robust and innovative solutions to build sustainable projects.
25 years later, this rock-solid strategy is still driving WS Interactive! 💪