WS is gearing up to get its hands dirty by cleaning up code across the webosphere🍃
A healthy code for a healthy site
A toast to eco(de)-responsibility
What is the upshot of an eco-responsible code: Simplicity, fluidity and speed. Only pertinent code is optimized thanks to an insanely, smart and easy development recipe:
0% outdated content
0% unnecessary functionality
0% data waste
And…Tadam! Your code has completely transformed!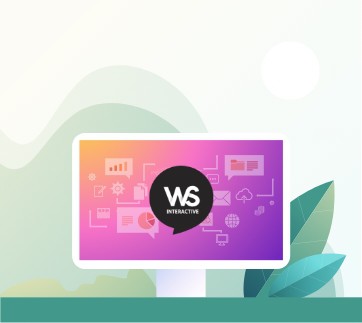 2022: The Unbeatable Lightness of Code
If Claude Nougaro, a beloved singer and songwriter and nativeson of Toulouse, were alive today he would sing: "How far away 2021 is, how far away…"🎵 For WS Interactive, the past year brings back fresh memories of a new team, new partners, new projects, and also a newborn.
It's undeniable that in 2022 your website is not only crucial to your strategy, but also makes a daily impact to your users! That's why this year, our goal is to offer our customers better performance and an even greater user experience. The recipe is more than just a New Year's resolution. It's a real, long-term goal. We plan to develop more and more by adhering to the principles of green code:
⚖️ Maintaining a healthy balance in each line of code: healthy code for a healthy site!
🗑 Removing unnecessary features such as non-functional cookies, unused widgets, etc.
♻️ Updating obsolete content such as blog articles.
Green code isn't a brand new concept. But it's about time that we, as in everyone, develop in a sustainable and ecological way. Want to dive deeper into the subject? Digital pollution is at the heart of the debate.
There's a multitude of articles on the subject, including this one: Le green code : mieux coder pour moins polluer.
Keeping a green eye with project management
Clean code extends to how we consult and manage your projects. We are kicking off the year with the following objectives: accuracy and pertinence. These objectives help us to maintain a consistency with customer expectations.
Our customers are already familiar with our no-BS approach. We offer only the necessary features and nothing else. Once validated by the client, we support them to be as responsive and as transparent as possible.
So, we wish you a healthy and a greener year for 2022!