Case Study: Content Strategy for Long An International Port
Estimated reading time: 3 minutes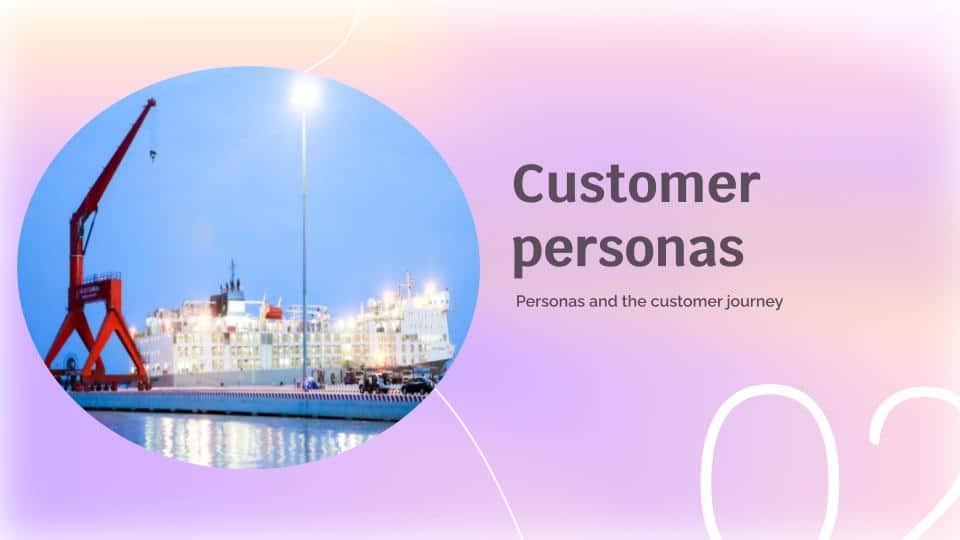 Content Strategy Workshop
Client: Long An International Port
Date: April 24, 2023
Location: Long An Province, Vietnam
Content Strategy Workshop
The Content Strategy Workshop conducted for Long An International Port aimed to provide comprehensive recommendations to enhance their content marketing efforts. The workshop covered various aspects, including objectives, values, strengths, services, benefits, targets, and benchmarking. Customer segmentation and journey mapping were also addressed, followed by suggestions for working documents such as SEO optimization, sitemap structuring, and core messaging.
Objectives, Values, Strengths, Services, Benefits, Targets, and Benchmarking
The workshop emphasized updating Long An International Port's brand message to position it as an internationally recognized port of choice in the Southern provinces of Vietnam. Their objectives focused on catering to customer needs such as professionalism, efficiency, reactivity, flexibility, security, and safety. The company's strengths lay in its comprehensive container handling services, logistics solutions, and bulk cargo capabilities. These services aimed to reduce costs, optimize import/export processes, and increase safety for customers. Long An International Port aimed to serve cargo owners, shipping lines, and logistics agents primarily in the Southern Provinces of Vietnam. In terms of competition, benchmarking was done against ports such as Can Tho Port, Saigon New Port, and SPCT.
Customer Segmentation and Personas
The workshop outlined customer personas and journeys to better tailor content. Key personas included Logistics Managers at Cargo Owners, Procurement Managers of shipping lines, and Logistics Agents of medium-sized businesses. These personas encompassed individuals with various motivations, challenges, and personality traits. Understanding these personas enabled Long An International Port to create content that resonated with their distinct needs and pain points.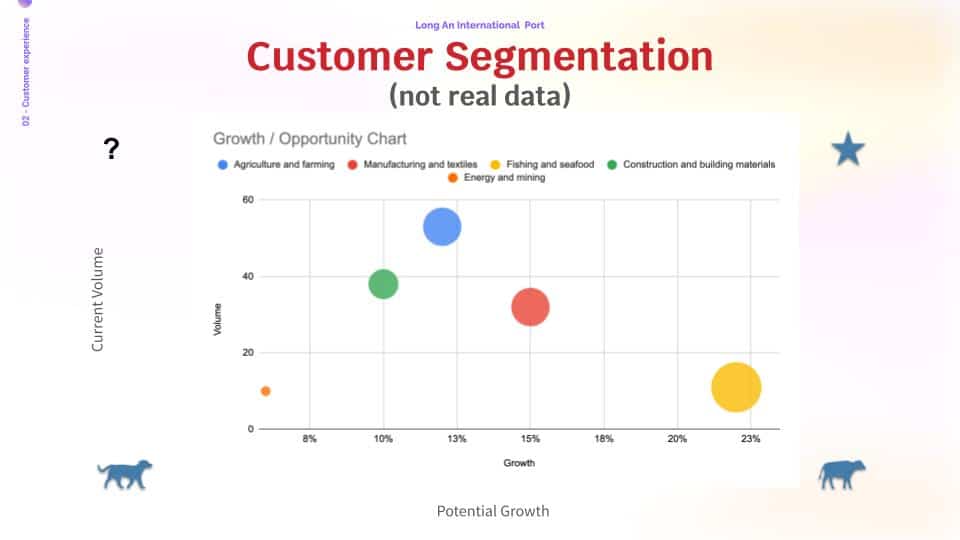 SEO Optimization
The content strategy emphasized creating SEO-friendly content by using customer-relevant keywords and incorporating them into titles, meta-descriptions, headings, and throughout the content. Google Trends and Suggestions were used to refine keywords for better visibility. Keyword suggestions were provided for container handling, bulk cargo, and warehousing services.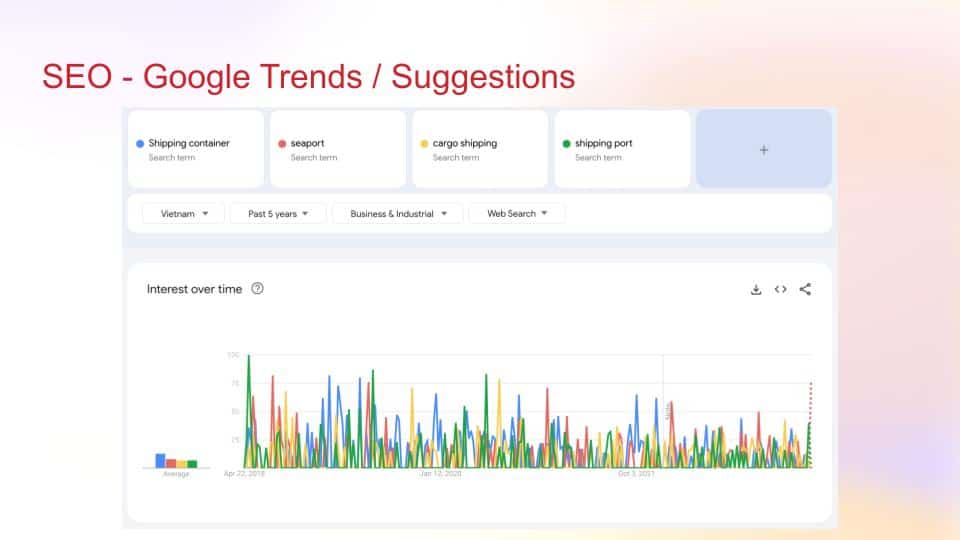 Sitemap and Core Message Recommendations
A structured sitemap was recommended to organize the website's content effectively. Core message recommendations focused on positioning Long An International Port as a trustworthy partner, highlighting its efficiency, cost-saving benefits, and unique position in the market. The messages aimed to resonate with potential customers and convey the company's key value propositions clearly.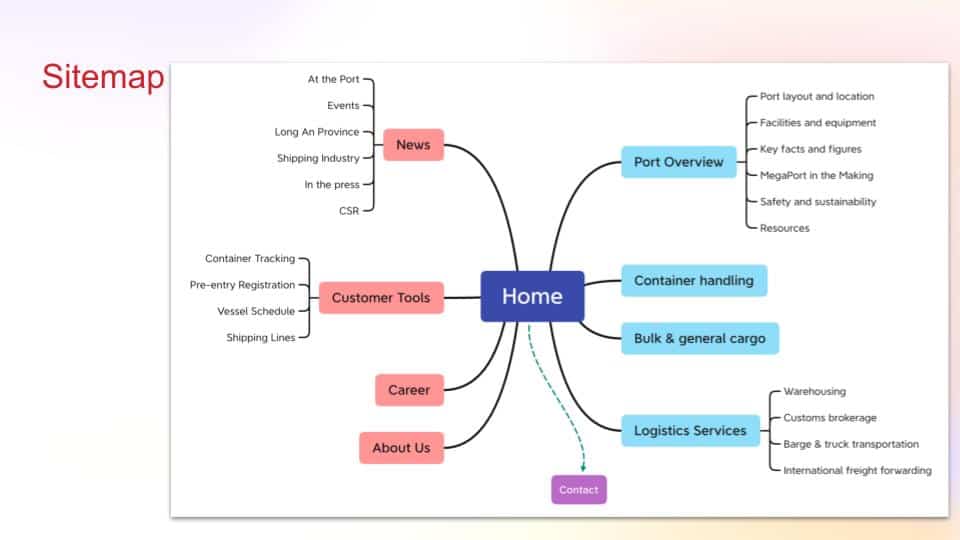 Content Templates and Zoning
Content templates were provided to ensure a consistent and informative structure for services pages. These templates included brief descriptions, features, advantages, unique selling points, FAQs, and case studies. Additionally, content zoning was emphasized to ensure that each piece of content was strategically placed to engage visitors effectively.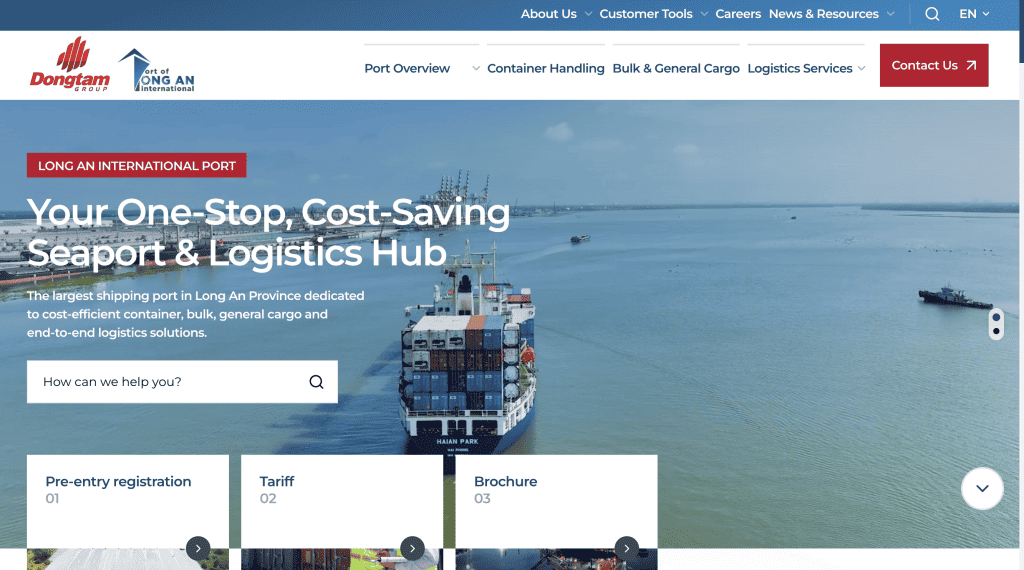 This was a joint project between WS Interactive International and Viivue in Vietnam.