The Future of Web Content Management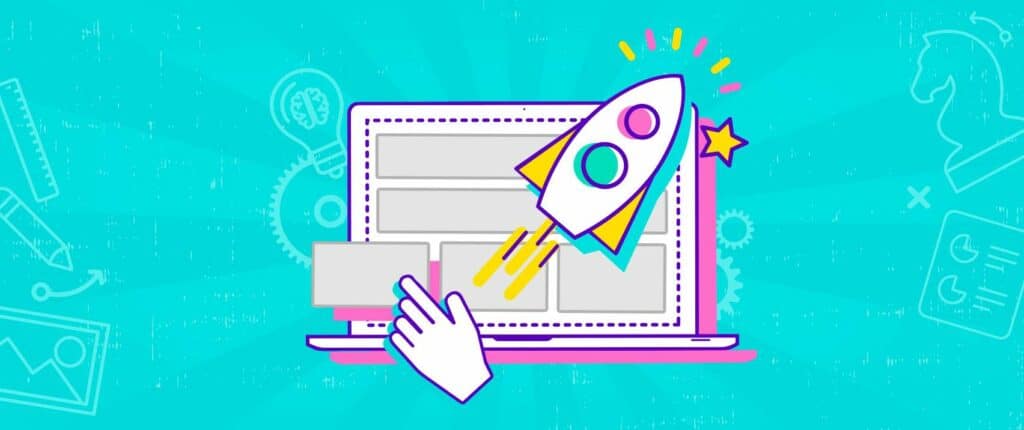 Temps de lecture estimé: 9 minutes
Web agencies have been working with CMS solutions for over 20 years. They are fabulous tools for clients to have maximum autonomy on updating their websites and digital platforms.
Content management systems are becoming a commodity. Yet, so much still needs to be done. As more and more companies innovate and build systems with artificial intelligence and improve 'admin experience', we are beginning to have a clear distinction of the type of systems currently being built. Much of these projects continue to be funded with venture capital to boost research and development and market share.
The future means more autonomy for clients and more efficiency for agencies. But there is a caveat. How do you know which system to choose? And what exactly does the future CMS look like? To know that, we first need to understand the existing field of content management systems.
The Future of Web Content Management

Estimate time to read: 3 min
Reflexion on the future of Content Management Systems.
The search for autonomy, scalability and efficiency.
What kind of content management systems exist?
The CMS you choose is based on factors including scope and type of content to integrate, short and long-term evolutions required, specific applications to develop, budget, deadlines, previous customer experience, previous admin experience, and creative exigencies.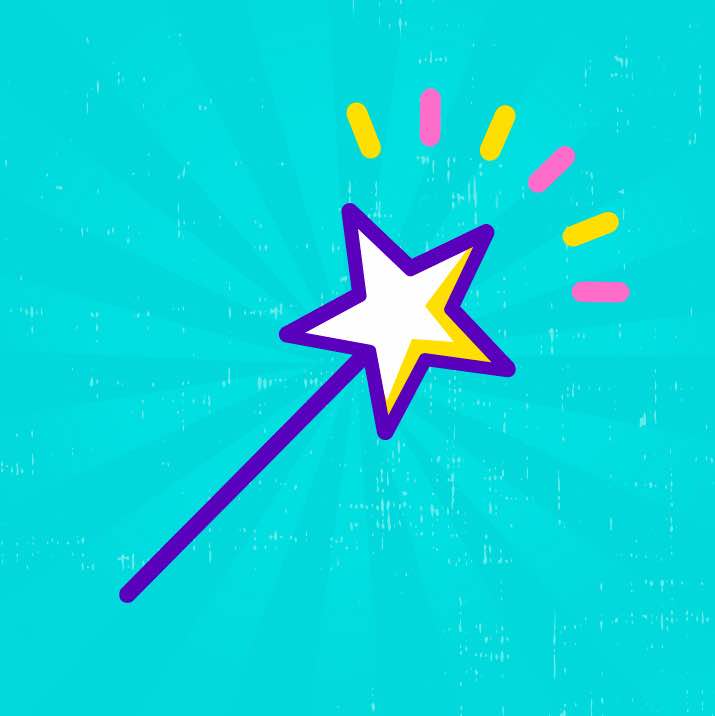 We can breakdown the CMS solutions in several categories:
CMS open source
Headless cms
Framework
e-commerce
Cloud-based
CMS open source
The big players are WordPress and Drupal. But there are certainly many others such as Joomla, ModX, just to name a couple. The economic model has worked quite well for WordPress integrators in that you can purchase or download plugins at a fraction of a cost to what it would take to build from scratch. Further, numerous templates allow agencies that offer standard sites the capacity to provide a creative appeal. The level of personalization is improving so that using WordPress for tailor-made websites is also possible depending on the web agency with which you work.

Drupal is recognised for its robust database and architecture. Though it has less ready-made templates than WordPress, it is a recognized leader in France for large websites that want an open-source CMS. To use Drupal you must have some technical background to build what you want, but given its popularity it is possible to find competent agencies and free-lancers to set it up at a reasonable cost.
The challenges with open source CMS
The biggest risks veer toward security. As open-source platforms, one does not always have the guarantee that security is up to date, and each agency will offer their unique support package. Drupal tends to be more secure, but as big names the two platforms are regularly attacked. In general, if you do choose an open source platform be sure to include support for updates on security patches at a minimum.
Generally speaking, even for a WordPress project which can be done by a novice, it is better to ask an experienced web agency to design, develop, and integrate your site in an open-source CMS.
Note that even though these platforms are open-source, transferring from one web agency to another with the same back-office is risky and can have complications depending on initial coding. Not all web agencies code alike, therefore recuperating someone's work can have greater cost than just redoing the whole website from scratch.
In some cases, a proprietary CMS, open-source or not, can be beneficial. We have developed our own CMS, Automne, which gives us the possibility to:
create any type of website without constraints and
evolve each client website to their rhythm in a fast and affordable way.
Automne offers a unique interface and is a true "wysiwyg" platform. You can also always turn to Microsoft, IBM, or Adobe.
Headless CMS
The latest trend involves totally abstracting the content from the form. A pure headless CMS allows you to breakdown your content and store it once and publish it many times in multiple places. Content can be personalised for each channel to avoid duplicate content, and to adapt each title, and each paragraph, to the appropriate target.
Choosing a headless cms is great for large projects that have enormous amounts of content. Even Drupal claims to have headless cms functionnality, but you still have a front-end website built within. It is more appropriate to fully separate the content using tools such as Contentful and Directus. Content published in these tools can be then used on any digital platform: your apps, your website, your blog, social media. It is not just meant to save time for administrators, but really improve the generated content that is sent across multiple channels. Each target therefore receives a personalized message to enhance the brand experience.
Headless CMS are still relatively in their infant stage, but they are growing fast. If you have a project with lots of content you may want to consider such a platform.
Frameworks
Certain CMS tools are frameworks. They provide a library of ready-made objects that you can deploy to build your own back-office. Drupal 8 itself was built off an existing Framework, Symfony. These tools give web and digital agencies bricks to go fast, yet totally tailor-made. When building an administration platform we seek efficiency, but also scalability, flexibility, and security. They all have their pros and cons but the numerous Frameworks on the market give you choice in how you want to build your project.
Today, web development on the front end is seeing more and more javascript frameworks such as Angular and React. These are especially popular for building apps and prototypes quickly as they offer built-in content management bricks.
Frameworks have been around a long time and there is no doubt they fill a great need for web agencies to build tailor-made platforms. Like all technology, though, they be must updated and tested regularly.
E-commerce CMS
E-commerce requires a specific set of tools to manage stock, customer accounts, online payments, and deliveries. Certain CMS platforms exist that do only just that, such as Magento or Prestashop.
Within the aforementioned popular open-source CMS tools you'll find Drupal has 'Drupal Commerce' and WordPress offers 'Woocommerce'. All of these tools give developers an existing point of departure. These are great for e-commerce needs that are common and standard. If you need something completely tailor-made, you'll want to start with a Framework and build according to blueprint.
Of course, on the cloud you'll find Shopify, for example, for those just getting started and want to minimize your upfront investment, though sometimes the cost over 18 or 24 months can be similar to an e-commerce site made by an agency.
Cloud-based solutions
The latest darlings of the web – automatized content management. Do it yourself and build your own website using an online service such as Shopify, Wix or Squarespace. These CMS solutions are seeing a popular surge in use thanks to an easy to use interface with a much cheaper budget than with a web agency. These services also deploy artificial intelligence to offer users up to date options based on their requirements or current trends. Though these tools can build aesthetic and trendy websites, they are often limited in scope of project possibilities and have some restrictions with what you can and cannot do. More importantly, even with all the AI involved, the customer has to spend considerable time working on it. This may be fine for a small site, but once you need to implement new tools and content the risk of having an obsolete website is high.
Where do we go from here?
As content becomes more and more an added value, and as the web grows and offers an overabundance of channels to find consumers, we will see CMS tools specialize. One tool cannot pretend to do everything. The connection through APIs is inevitable. While APIs do not represent a CMS, they are clearly a big part of CMS's today. And artificial intelligence will also be more and more involved if only to help with data mining and analytics and offering a more productive system.
Different types of companies have different needs. There is room for more than one tool, and there are pros and cons to all of them. Each project has to find the right solution, though, and it's up to web agencies and companies to decide according to scope and budget. As technology evolves with more and more artificial intelligence we begin to have access to greater functionnality at a lower cost. Customers want to be unique and want to have the best offer. But the choice is going to be more and more difficult as more players enter the market.
But there are a few identified customer needs to which all CMS tools, today and tomorrow, must comply (beyond the pre-requisite needs of performance and security):
Autonomy: customers want the greatest autonomy possible to do almost anything. Customers understand that some demands require a developer, but more and more they expect the solution to give them full control over the content and the form. Where the limit is defined is still up to the tool, but also the initial development integration.
Choice: customers want access to unlimited choice of style and function.
Evolution: even sites that do not expect to change, customers need to control their potential to evolve at any time.
As soon as the chosen CMS solution fills those needs, customers will want a solution that caters to creativity. Customers want to showcase their business, their service, their product, in a way that reflects their image and brand. Most want to stick out and be easily remembered. This necessitates a creative approach. That is the difference maker, and this is the raison d'être for web agencies. Strategy and creativity. This is something that no CMS has been able to produce. Yet. But that will be the future.