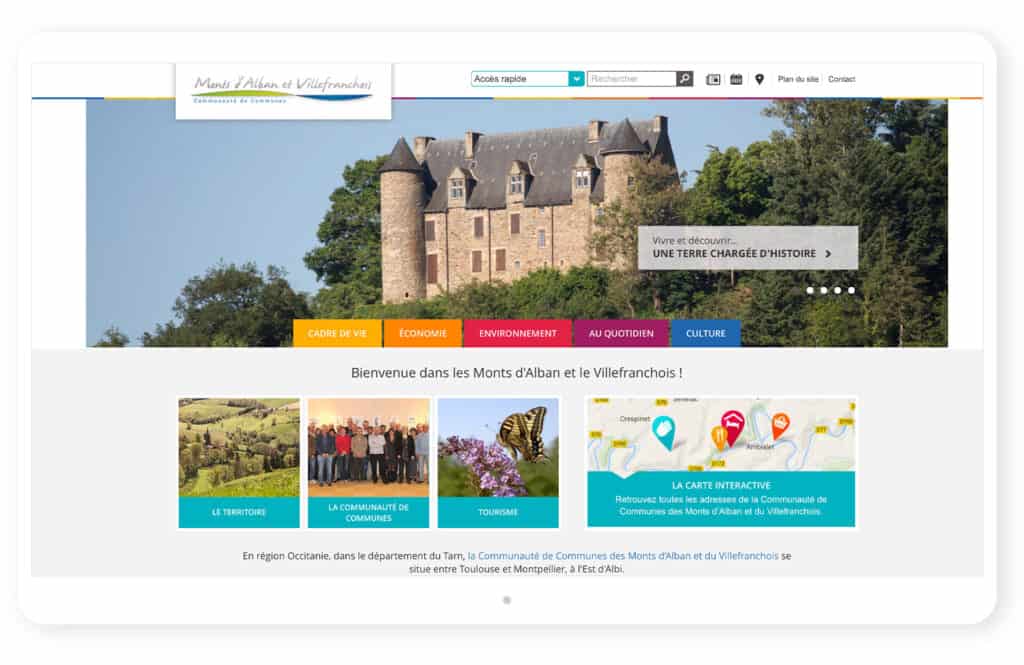 Temps de lecture estimé: 2 minutes
Let's take a look at our adventure with the Community of Communes of the Alban and Villefranchois Mountains aka CCMAV (Occitania). For this communtiy, WS Interactive has developed a stunning, brand new site. Services and news on a website that brings these 14 villages together.
We have developed a global strategy serving 6,260 inhabitants. Wanna know more?
Making of the Monts d'Alban and Villefranchois Community of communes
Digital projects in a rural milieu
We were delighted to support the community of municipalities in its digital transformation by creating a simple and intuitive website that meets the daily needs of its inhabitants.
One of our strategic challenges consisted in proposing blocks of information logically in terms of content hierarchy and structure.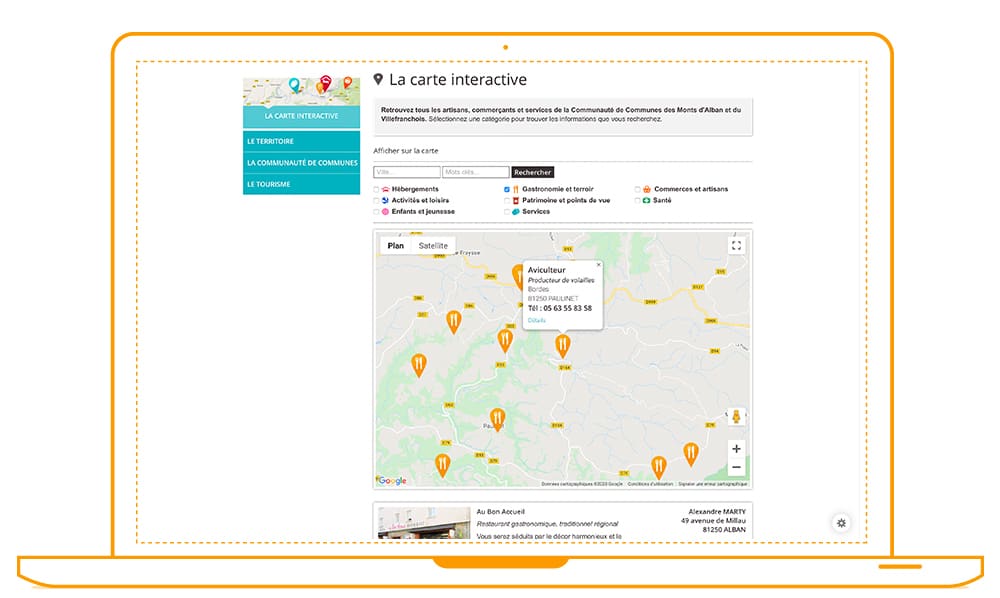 It was necessary to draw upon the identity of each village to offer each a unique site, all the while maintaining functional homogeneity.
On each site, users have access to news from their municipalities and to other information for their administrative procedures.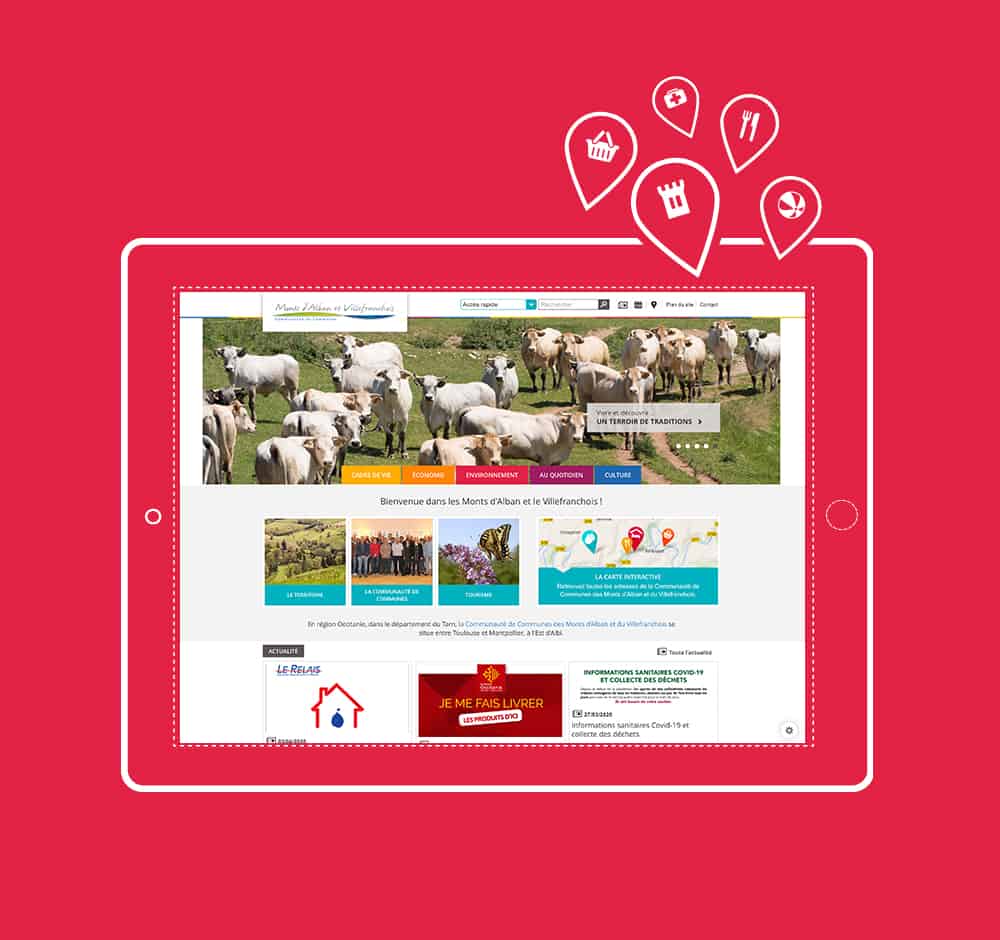 The result!
First of all, a site which provides information about the initiatives and missions of the community of municipalities.
But there is also small galaxy of village sites. Each one is independent and offers municipalities a more local communication channel.
Adapted, and autonomous
Adapted because the site had to meet the challenges of usability and accessibility of information. We thus worked closely with the community of municipalities and the villages to propose pragmatic user scenarios.
Autonomous because after our webmaster training, their team can now maintain the site with total independence.
In addition, the administration interface we designed is very simple and easy to learn.
For WS Interactive, the user experience concerns all users.

Collective satisfaction
Beyond the creation of a website, our support included rich meetings and exchanges with their team in order to work together to create a digital voice for this community.
This project was a real meeting of the minds; it was possible to transcend collective work and develop a strategy which makes sense for everybody involved!