New digital services at WS Interactive
Temps de lecture estimé: 3 minutes
The WS Interactive team has grown. With general activity resuming, customer demand is high. We are happy to address this demand thanks to new talent at WS Interactive.
With a revamped team, WS offers more services for more ambitious and complete web projects. Let's meet the new team!
New digital services at the web agency
Added expertise at the agency
In recent months, the agency welcomed new web and communications experts. New positions were created and new skills have emerged. All of this has strengthened our offer. Now We can provide our customers with even more complete and detailed monitoring.
Our WS project managers ensure that each project runs smoothly, from the start to completion. Our project managers are a lively bunch – smart and with the right touch of finesse.  Akin to an orchestra conductor, they make the connections between client demands and our operations team.  As Jacks-of-all-trades, gifted with a great web culture, they ensure and plan the management of several projects, always with a smile.
Our WS community managers are SEO experts who know how to optimize your visibility on the web and bring your new digital identity to the forefront. They do it all, from social networks, optimized content to newsletters.  As editors, community managers wear multiple hats and will put all their talent at the service of your brand or your company. Having a new site is not enough. Having impactful content and strong communication are just as important!
The artistic team was boosted with the arrival of new graphic designers. Our eclectic team has added new competencies to web design with photo and video reports. And, none to say the least, print skills.
Finally, our new web developers, who are specialized in React and Drupal, ensure the construction and development of sites with ease of mind. Their experiences will make it possible to guarantee projects that are both efficient and secure.
With new client needs, we bring new know-how to the table
With all these new complementary skills, our team is proud to offer support to clients in all aspects of the web. And in particular, all the "extra" stuff that makes your project a success: support, communication, training, etc.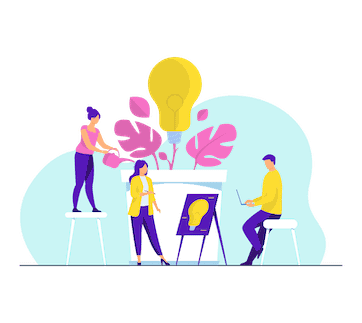 As a creative and proactive team, we want to offer you the best. Our work and our expertise allows us to anticipate in order to provide the most appropriate solutions.
Today, we are ready to take on new challenges, to offer projects that are always unique, tailor-made and full of energy. And we have kept the essence of WS: innovation and creation, engineering and creativity. Made in WS stands for tailor-made and quality projects.
The COVID period tested us and we remained united and operational. We made the choice to invest in new talent, to question ourselves while obviously keeping what was our strength. The end result is that we came out stronger and remained as positive as ever.
Located in the heart of Toulouse, we are on hand to discuss your project and the various possible solutions. Need a guide in your new web endeavor? We are at your disposal. Let's have a chat over coffee!