In the web and digital sector, it's fundamental that our agency stays at the forefront of new technologies. No excuses! No resting on our laurels! Knowledge is our strength; anticipation and know-how make all the difference. Our watchwords: Constant Innovation.
R&D is essential at WS. Let us explain….
First things first: everything goes very, very quickly
The behavior of users, the users themselves, trends, technologies, perceptions, the way we use the web….everything is constantly changing. Adapting and questioning oneself is fundamental.
At WS, we don't have a crystal ball, but we are constantly trying at WS to determine what will emerge in tomorrow's digital world! The goal? Always the same: Offer the customer a product that is original, innovative and adapted to both the present and the future.
Quite a challenge.
You are never better served than by yourself
When the available tools are not compatible with a project, not ambitious enough, or unsuitable, we roll up our sleeves and get to thinking. Since day one WS has been convinced that each project presented to us is an opportunity to innovate. We can create for ourselves the tools necessary to succeed in delivering the project as both we and the customer imagined and wanted it to be.
This is Research and Development. Taking the time to invest in reflection. Because we understand that we always have in-house solutions, if we take the time to look at the problem intelligently and think creatively.
Where there's a will, there's a way.

Constant observation and anticipation
When we launch a new project we take into account specific technical requests. We look for the latest available technologies that correspond to our needs. We do our utmost to ensure that the new functionality is reusable, well thought out, and above all, as complete as possible.
Every customer request is a new challenge, so that in the future, new tools will always meet everyone's expectations: professionals, customers, and users. The right behavior, asking the right questions, knowing both the field's most recent developments and its history like the back of one's hands are the essential cornerstones of successful R&D.
A concrete example
For flexibility, the agency decided several years ago to create its own CMS, Automne, and has developed it over the years. We integrate new web technologies as they are released (PHP 7, CSS3, HTML5).
More recently, we have developed a specific web tool for one of our clients (in this particular case, a room reservation tool). This reservation module can be applied to any other project. This kind of entirely original tool represents our engineers' and technicians' capacity to design from scratch a tool that meets the precise needs of the client. This is the "Made in WS" spirit that we are constantly looking to embody.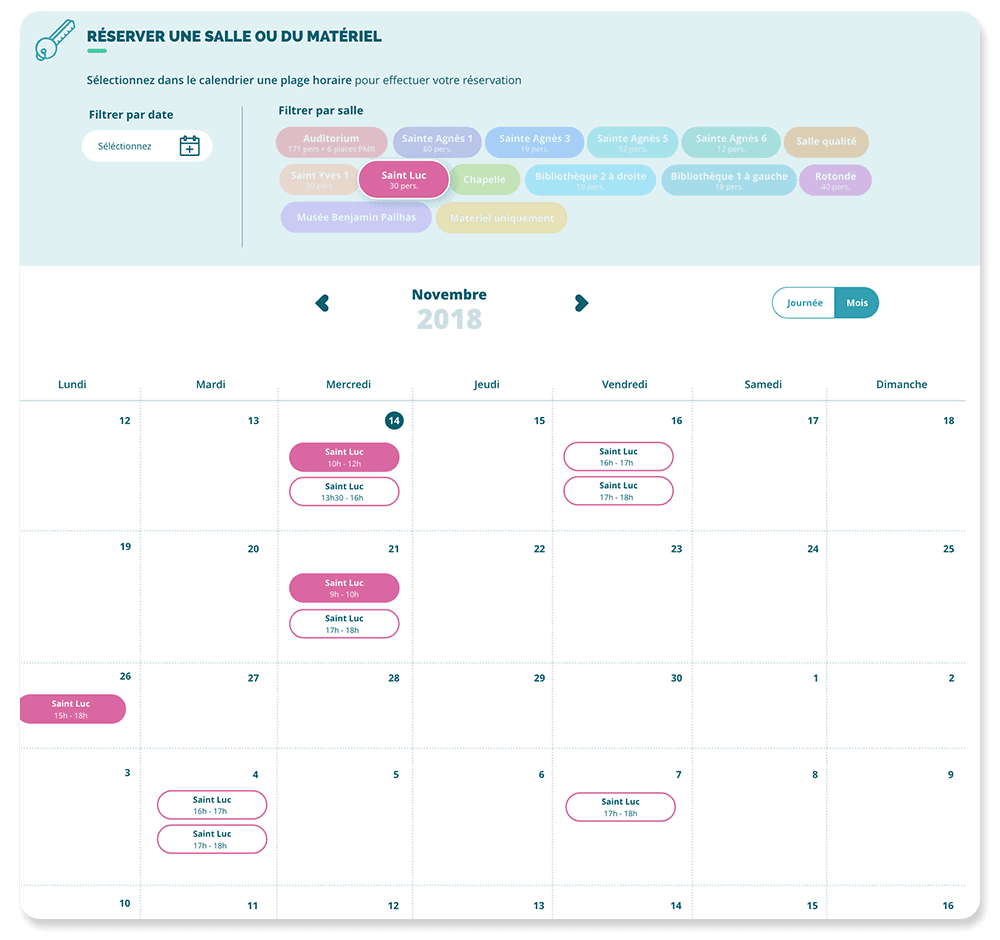 By now we're sure you understand that successful R&D is a real investment, an investment necessary for the well-being of our customers, our employees, and the agency.
Daily know-how at WS!