SXO and CRO: the importance of UX in web referencing
Estimated reading time: 5 minutes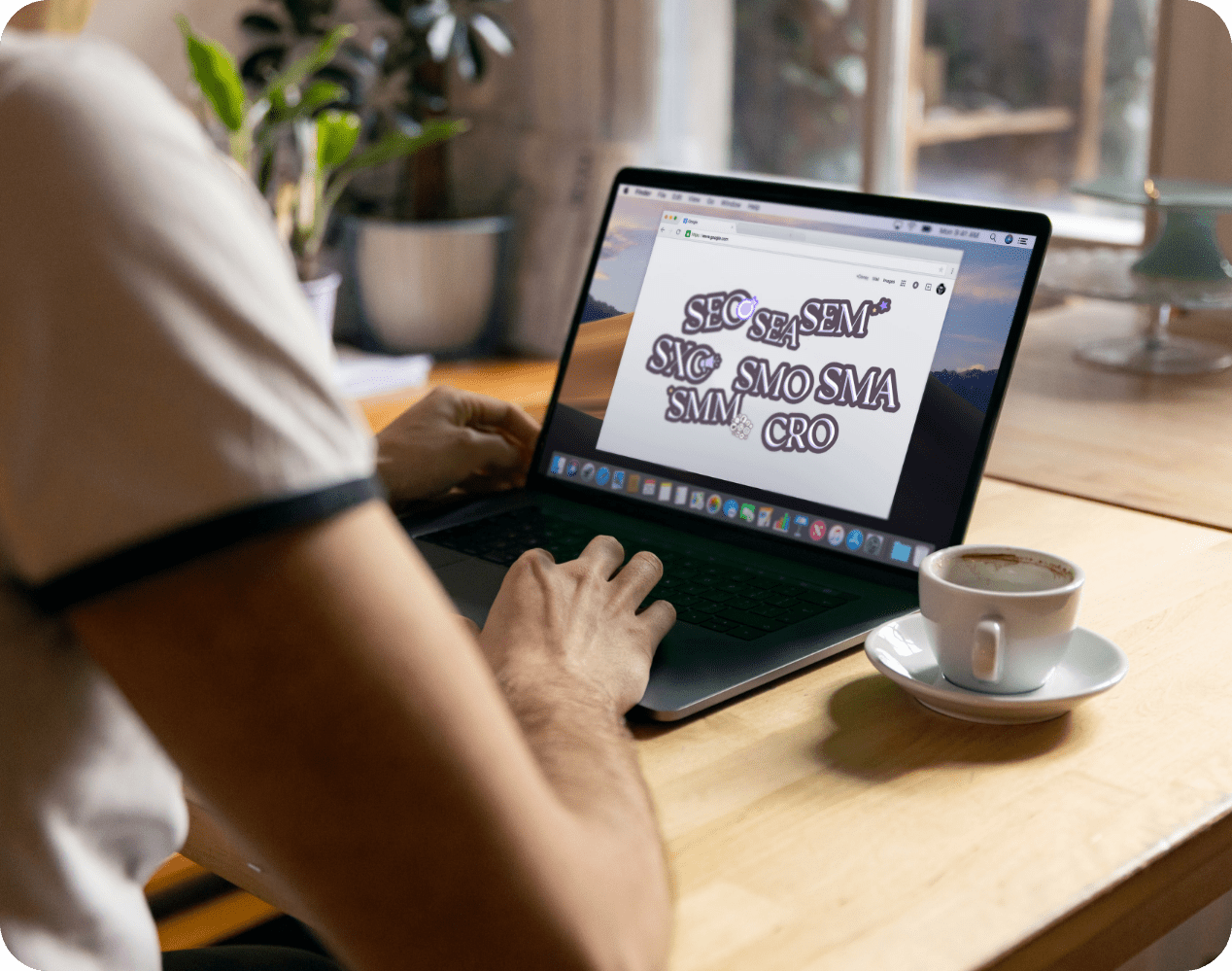 SXO & CRO: the importance of UX in web referencing
Between SXO, CRO and other keys to web optimization, WS shares with you the importance of user experience on the SEO of your websites!
Developing a good user experience (UX) on your site is nowadays essential to retain your visitors and convert them into users of your site. But did you know that these elements are now also taken into account for… referencing and optimization of your site?
And yes! The UX is now at the heart ofGoogle's indexing algorithms. Between SXO and CRO, we explain these new elements to take into account to optimize your website.
SXO : Search Experience Optimization (UX)
68% of Internet users leave a site because of a poor user experience and 46% des acheteurs en ligne say they leave a site because they can't understand what the company is offering.
…That's quite a loss of audience, isn't it?
That's why today, the UX must be taken into account in the design of your website… as in your marketing strategy!
This is what SXO, Search Experience Optimization, is all about – anoptimization strategy that focuses on improvingthe overall experienceof your site's visitors/users.
🎯SXO objective ? Turn your visitors into active users, then leads, by giving them access to what they are looking for quickly and easily.
The SXO therefore influences your referencing, and more particularly your Bounce Rate and therefore your user retention rate on your site!
How to optimize the user experience (UX) of your website?
Fluidity is the key! Your users must be able to :
Find relevant and targeted results that match and answer their search,
Navigate quickly (speed, loading time) and simply on your website,
Understand the products, services or information presented on your different pages…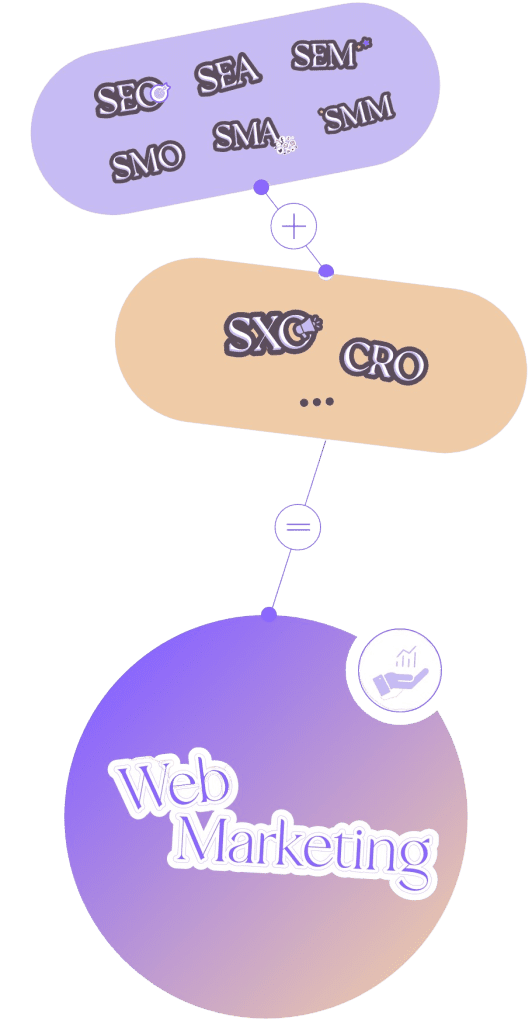 UX is therefore based on the design (graphic and technical) of your site, as well as on the quality and ease of understanding of your content (we talk about UX Writing)!
Every detail counts! Each aspect of the UX (user experience) is analyzed by search engines to rate, reference and rank your website, in terms of reliability – quality of content … as well as the experience of browsing your site. And beyond the user experience rating of search engines… It's still better to build a site that can be used by your targets, right?
The secret to building a UX-friendly website? The secretto building a UX-friendly website is to have a user-centered design approach, so that you can project yourself into the use of your website. Once your site is designed and put online, the best thing to do is to test it and analyze the results of your tests! Your web agency can accompany and advise you in this regard.
CRO : Conversion Rate Optimization
Here comes the final stage of your user tunnel: the grail of Conversion! Your users have found your site in the search results, clicked on the link to your page and are now browsing through your content. Now it's time to convince and convert them!
From user to buyer, ambassador, partner or potential candidate… the attraction – conversion of your targets is usually central in the design of any website. The optimizations made for this purpose are called CRO, Conversion Rate Optimization!
CRO (Conversion Rate Optimization) refers to the analysis andoptimization techniques of the conversion rate. Its principle: analyze the trends of your domain, the behaviors of your targets and the navigation of your users to better understand their interactions with your site and its contents.
🎯CRO objective ?Evaluate the relevance of your global strategy to better direct it, and optimize your site to maximize your conversion rate! Depending on the angles and objectives of your strategy (prospecting, creation of a community, increase of the clientele, use of a service…), this conversion can come from different actions performed by the user:
Creation of a customer account or completion of a form,
Purchase of a service/product or subscription to a paid service,
Broadcasting / Sharing or reacting to a publication,
Subscription to your newsletter / social network,
Participation in an event / webinar,
Publication of a customer review,
Contact… etc.!
To optimize your conversion rate, you need to understand what your target users are looking for and how your active users interact with your site: what actions do they take? What obstacles prevent them from completing the action you want them to take? An intrusive captcha? A bug in your form? Or a content that is simply not engaging?
The secret of CRO lies in theart of understandingandguiding your visitorsin their navigation… until they convert!
In short, Conversion Rate Optimization is the central key to achieving your strategic goals.
Web marketing encompasses all these SEO levers and goes even further… And yes, there are many other forms of web content optimization (via video advertising, affiliation or inbound marketing, for example) to discover with your web agency or inour article of the other web optimization keys !