We opened our doors in Toulouse in 1997 as one of the first web agencies. Founded by 'non-Toulousains ', who became 'Toulousains' and who have never regretted it. Far from being disappointed, they fell in love with the big village. Spotlight on our favorite city.
But why Toulouse, by the way?
Several reasons motivated the choice to set up our web agency in the beautiful 'ville rose' or Pink City.
In 1997, the aeronautical sector was already in demand and a big user of digital. It is no coincidence that one of our first customers is Spot Image, which later became Airbus DS Geo Intelligence.
The Midi-Pyrénées region, which later became Occitanie, affirmed its interest in digital technology. The region has never stopped democratizing access to digital technology and pursuing an always positive policy. Add to that a dynamic city thanks to its very young population, Toulouse is one of the first student cities in France. Students are the often digital enthusiasts and first adapters. Finally, Toulouse allows a rich and inspiring cultural diversity. A veritable thriving pool of technological innovations!

Good economic and political actors as well as a passionate and diverse audience sprinkled with a lively cultural environment makes for a great recipe!
Toulouse is also very well located geographically. Its proximity to Spain but also to wonderful cities like Bordeaux or Montpellier is a significant advantage.
No doubt, the founders knew Toulouse would develop and become a central hub for all of Europe.
Toulouse, therefore, has everything we need for our web agency!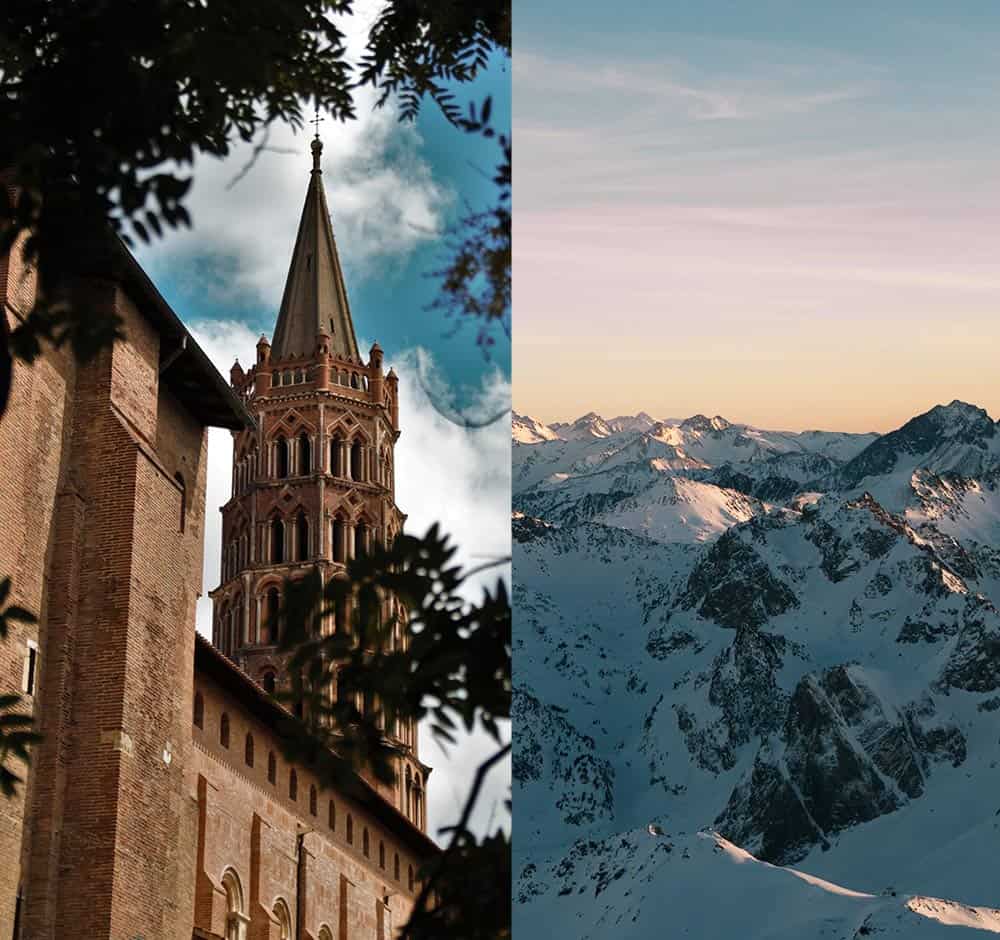 The Garonne, a chocolatine and the beautiful singing accent
Toulouse is not just a story of business and entrepreneurship for WS. Toulouse allows us to live and work every day in a truly privileged setting. A city small enough to move around easily but big enough to get lost at the same time. A city gently tucked between the mountains, the sea and the ocean. And it's not our team who will object!
"Toulouse is a large village, on a human scale, but large enough to find everything. Above all, I appreciate the proximity to the Pyrenees." Alex.

"I love Toulouse for its proximity to Spain and the sea." Nicolas

With an atmosphere and a weather forecast that is always good. Toulouse charms and delights us.
"Toulouse is a pink city, but I like it because the sky is blue there every day." Pierre.

"Toulouse is renowned for its atmosphere where life is good. Everything is close to Toulouse, be it the sea, the Pyrenees or the ocean." Guillaume.
It's an exceptional balance between quality-of-life and work. Perhaps it is our offices on the banks of the Garonne, under the sycamores on Quai Lucien Lombard, that inspire us? Or is it perhaps the famous dome of La Grave, one of the most photographed and emblematic monuments in Toulouse? The city gives us wings and allows us to escape very quickly, very easily.

"I love Toulouse for its lively nights and its cultural center, but also for its calm and its nearby countryside." Pierre
"To meditate along the Garonne.
For the first rays of sun in May.
For the Guinguette on the port of La Daurade." Severine
Easy living and festive culture, in summer as in winter, the red brick warms our hearts of transcending Toulousains. For its authenticity and its village spirit, its youth and its modernity, its dynamism and its sunshine, Toulouse makes us vibrate and enchants us every day.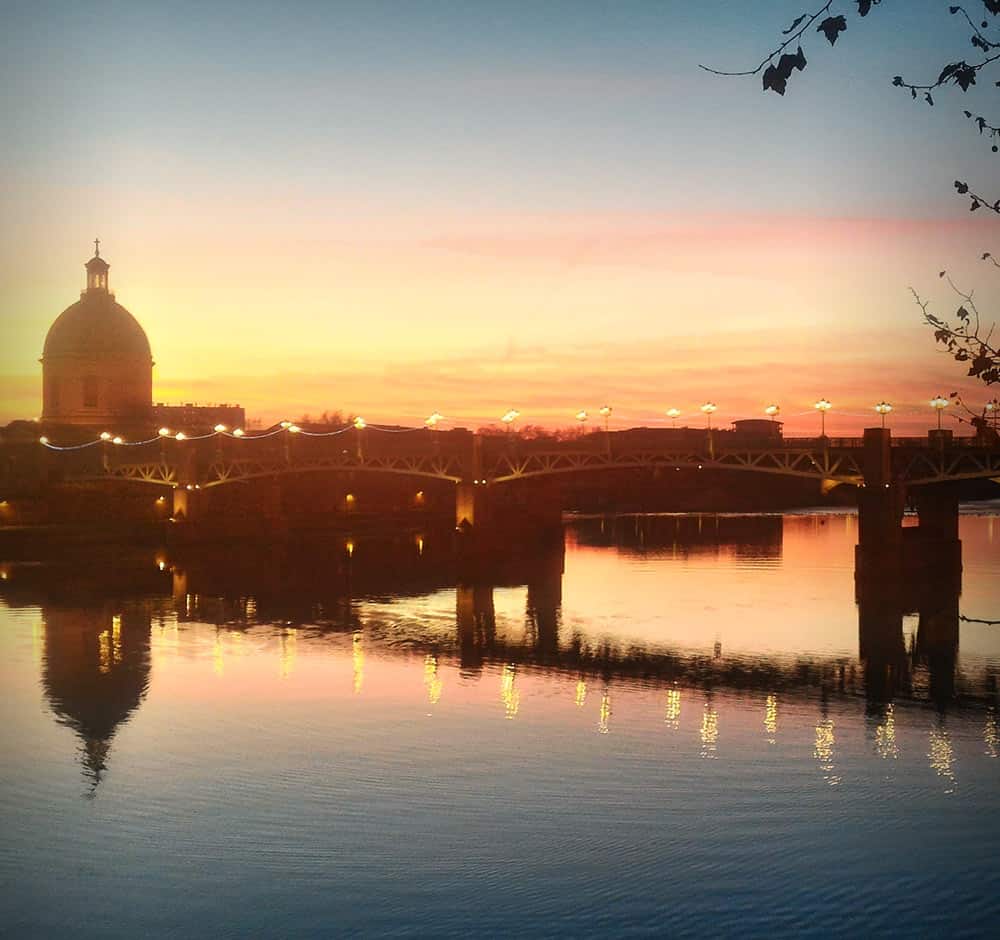 Thank you, Toulouse
Oh, Toulouse. It's a great place to live. But also a great place to work. Customers, employees and partners share a real closeness and friendliness. People like to work here. The proof is that people stay. Longevity and stability, beauty and charm, the city does not lack interest nor advantages. It's easy to find new talent and set up your business in this economically dynamic environment. Toulouse was therefore the right choice to develop our web agency.
And despite the special situation due to the Covid, we remain confident and reassured. Why? Because Toulouse remains a real living cocoon of happiness and enthusiasm.
So thank you, Toulouse.