Website performance: how to build a more eco-responsible website?
Estimated reading time: 5 minutes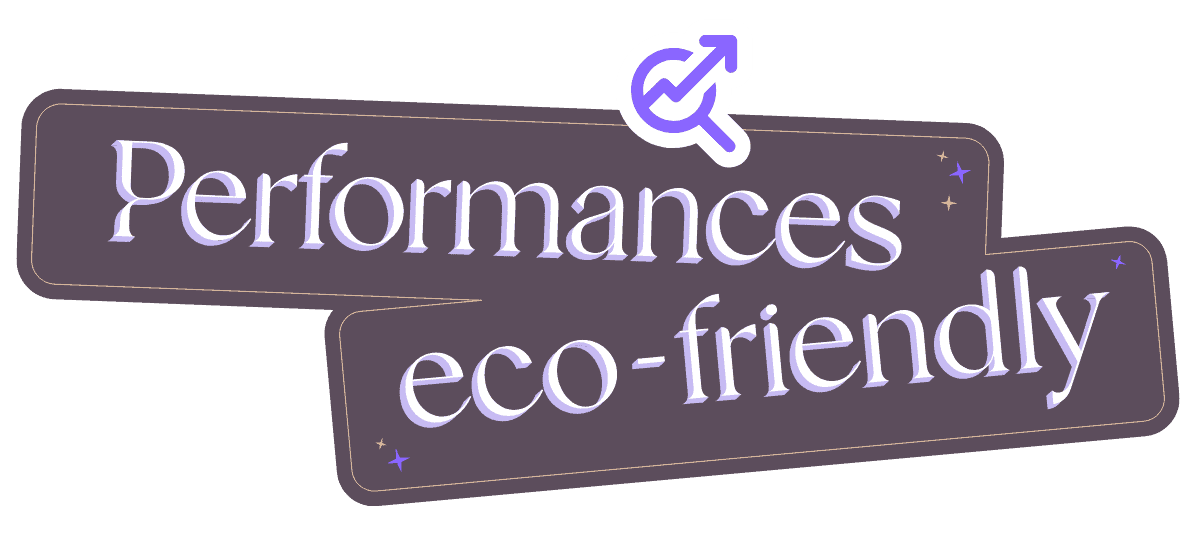 Website performance: how to build a more eco-responsible website?
Do you want to build your website in an eco-friendly approach? WS gives you tips and tools to improve the eco-design of your site!
Build your website well with the web agency
The performance of your website is highly dependent on its design. The good reflex that we advise you: adopt an eco-design approach, to clearly define, frame and moderate the needs of your site, from its conception.
The web agency shares its tips and tools to guide you in the design / optimization of your site, in an eco-friendly approach:
What is "eco-friendly performance"?
"Eco-friendly" = Respectful of the environment.
Sometimes translated "Eco-responsible", or "Respectful of the environment", the term eco-friendly means that a product, a company or an individual adopts an approach that respects the environment, natural resources and human beings.
And on the web?
The eco-design of a website
We generally speak of eco-design, or "eco-designed website". The principle of the approach is simple: we seek to limit the impact of a product or service designed. In digital communication, it is particularly a question of limiting the impact of websites, applications, intranet… to make them more respectful of the environment!
How to limit the impact of your website on the environment?
That's the whole question… and sometimes a real headache! There are an infinite number of variables that influence the impact of a website from an environmental point of view: its design, its content, its hosting… Easy to get lost in, right?
Fortunately, your web agency is there to support you! WS gives you some basics and tips to take into account in the eco-design of your website.
Choosing the right CMS: WordPress or Drupal?
First step: choosing the CMS (Content Management System, aka "Content Management System"). And a suitable CMS, please!First step: choosing the CMS (Content Management System, aka "Content Management System"). And a suitable CMS, please!
How to know which CMS to choose for a project?
Good question ! The answer, both simple and complicated, is to be found in the needs of your project.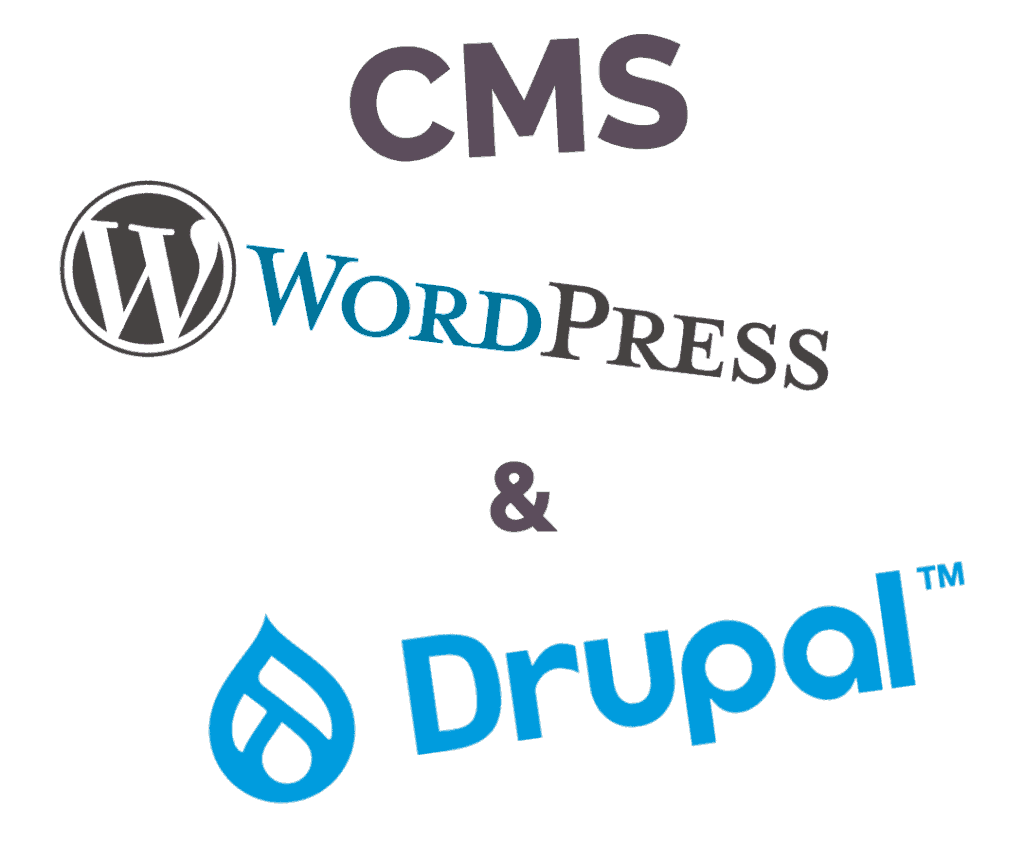 At WS, we use two main CMS: Drupal and WordPress. Each has its own specificities, which will more or less meet the expectations & objectives of your project: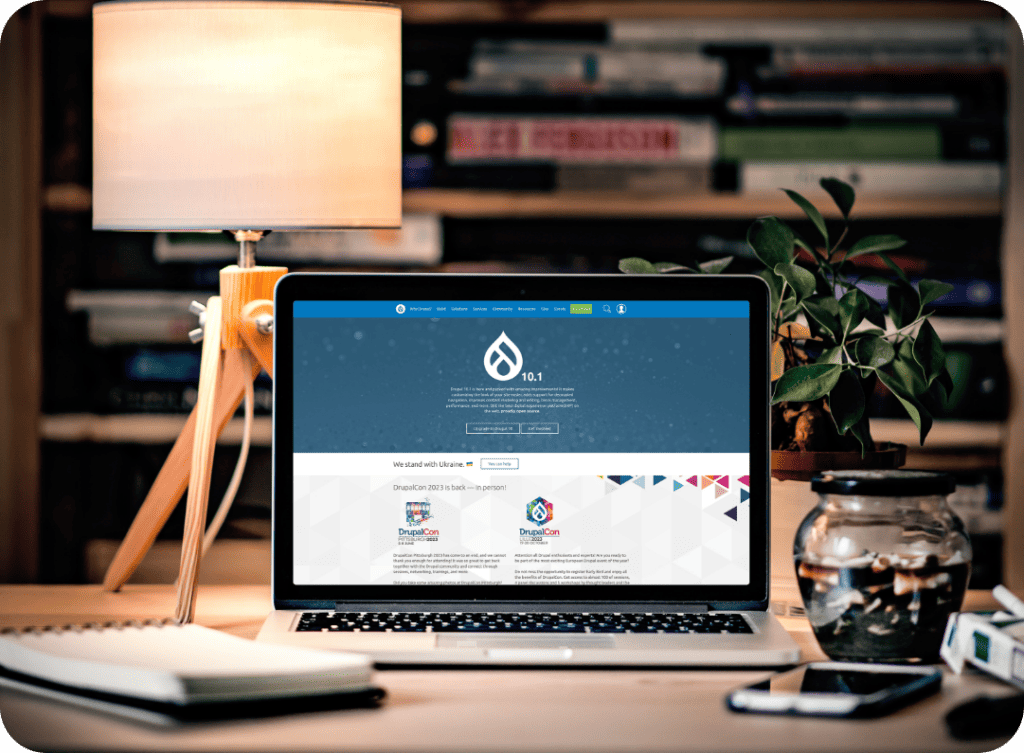 Drupal : un CMS open source technique & historique (Drupal est l'un des plus anciens CMS du marché). Basé sur Symfony, Drupal permet de créer des projets techniques, sécurisés et entièrement sur-mesure, avec des fonctionnalités customisées selon les besoins de chaque projet. 

Its strong points? Safety and its "artisanal" side facilitating the design of advanced personalized elements, "hand-developed".

Downside? The defect of its quality: its great technicality makes it a safe CMS, framed, but sometimes not very malleable for the uninitiated (webmasters / developers).
WordPress: the current market leader in open source CMS. The most popular content management system in the world, WordPress offers a large number of themes and plugins (mostly free) to build a web project in your image.

Its strengths? Its ease of installation, use and customization, thanks to its large community and its impressive catalog of extensions.

Downside? The flaw in its quality: its great malleability often causes it to fall into the trap of the overload of extensions which weigh down the site in terms of speed and environmental impact.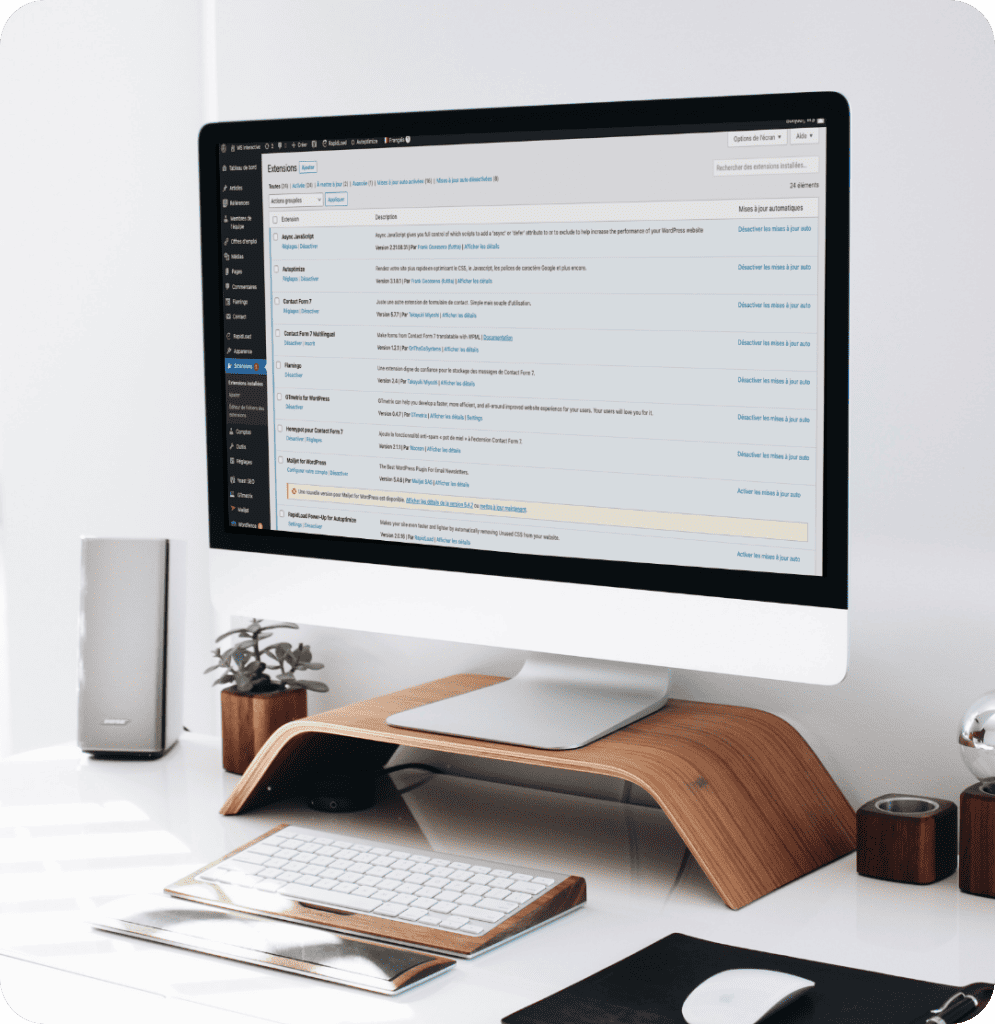 A well thought out, designed and streamlined website!
The basis of a website? Its development. We talk about "development", web "code" (HTML, CSS, JS…). This is the basis, the very structure of the site: its cogs, its mechanisms and what you decide to do with it.
Whether in the back or front office, this web code is very important for the overall performance and environmental impact of your website.
How to develop a more eco-friendly website?
The equation is simple: the heavier the code, the more energy it consumes. The more a code consumes energy, the higher its environmental impact. Simple, basic.
So the answer is: an eco-friendly website is a light and lean website!
By arming ourselves with Green Code reflexes, common sense and good choices, we will therefore ensure:
Imagine a site that precisely meets the needs of the project, without going any further. Because the more features a site has, the more its impact is likely to increase!
Build a well-structured DOM (Document Object Model), to avoid unnecessary round trips between the folders and files used (each request counts, because it consumes energy!);
Designing the best-thought-out code possible, to aim for lightness and efficiency: goodbye to orders with no real added value! It is about coding, calling and using only what is of real use.
Limit superfluous elements: content, images, extensions… The goal is to assess the relevance and usefulness of a content / tool before integrating it into the site. Because every word counts!
Optimize the remaining elements.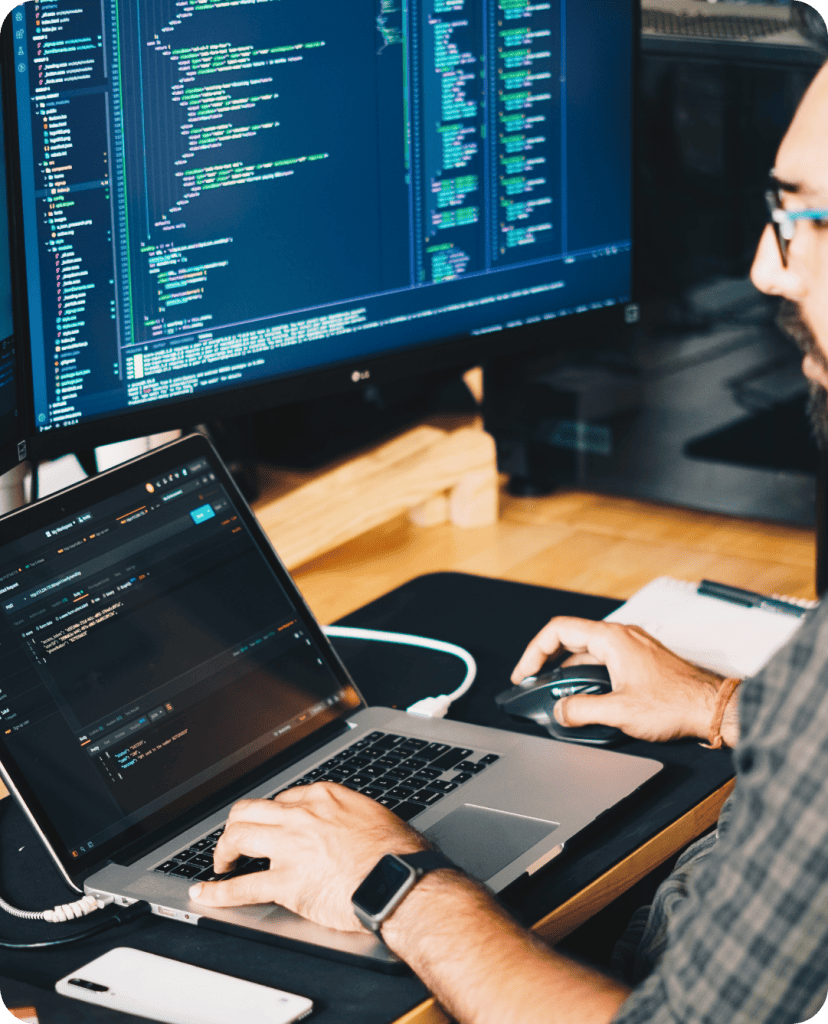 The remaining elements can finally be optimized, to improve the overall performance of the site, limit its environmental impact and make user navigation more fluid! What more?
The way to optimize the remaining elements, perhaps? To know our other tools & tips, it's here : Performance tools
And, Voilà! WS has shared with you its tips and good reflexes of Green code and eco-design. But remember: there is no magic formula and each website is unique. Don't compare yourself to the results of other sites: focus on your content, your needs… surround yourself with good advisers and everything will be fine;)
To be accompanied in the eco-(re)design or the improvement of the performance of your website, contact your favorite web agency!
Because at WS, we aspire to help you build a more efficient and eco-responsible website ♻️