The web agency from Toulouse celebrating its 25th anniversary in 2022
This fall, WS Interactive celebrated its quarter century! 25 years of web history, passion and expertise, in Toulouse and beyond! And what better way to celebrate than by revisiting our own digital universe… with a brand new website in the colors of our favorite pink city. ❤️
Curious, yet? Stay with us, for a little tour of our new site!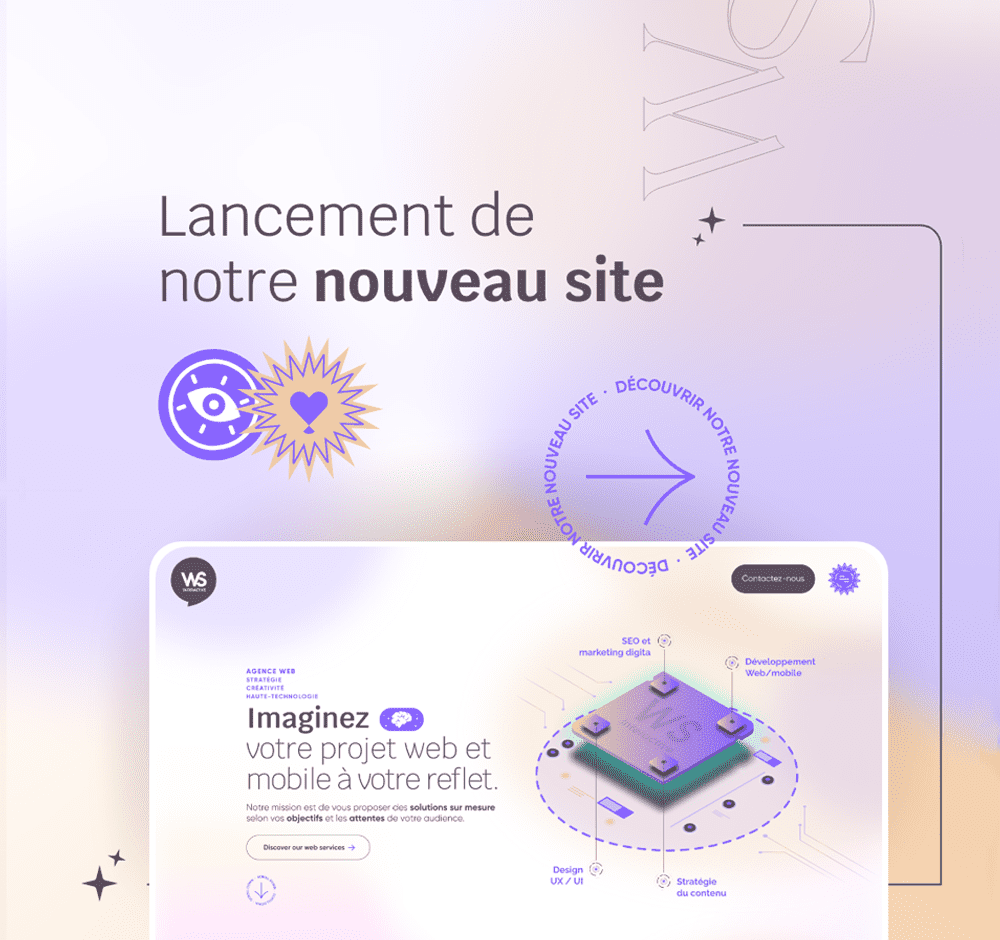 The web agency @ Toulouse: One city, one UI
Diving into the heart of Toulouse (but not into the Garonne 😉 )! With its new website, WS pays tribute to the rose city which has opened its heart to her (and its quay, Lucien Lombard) for 25 years already. 💕
Our inspiration? The sweetness and refinement of life in Toulouse… without forgetting its sense of innovation! The spray of the Garonne, the aesthetics of the pink brick, the bustle of the Place Saint Pierre… and the stars of the Cité de l'Espace. ✨
The overall atmosphere: an elegant and dynamic site!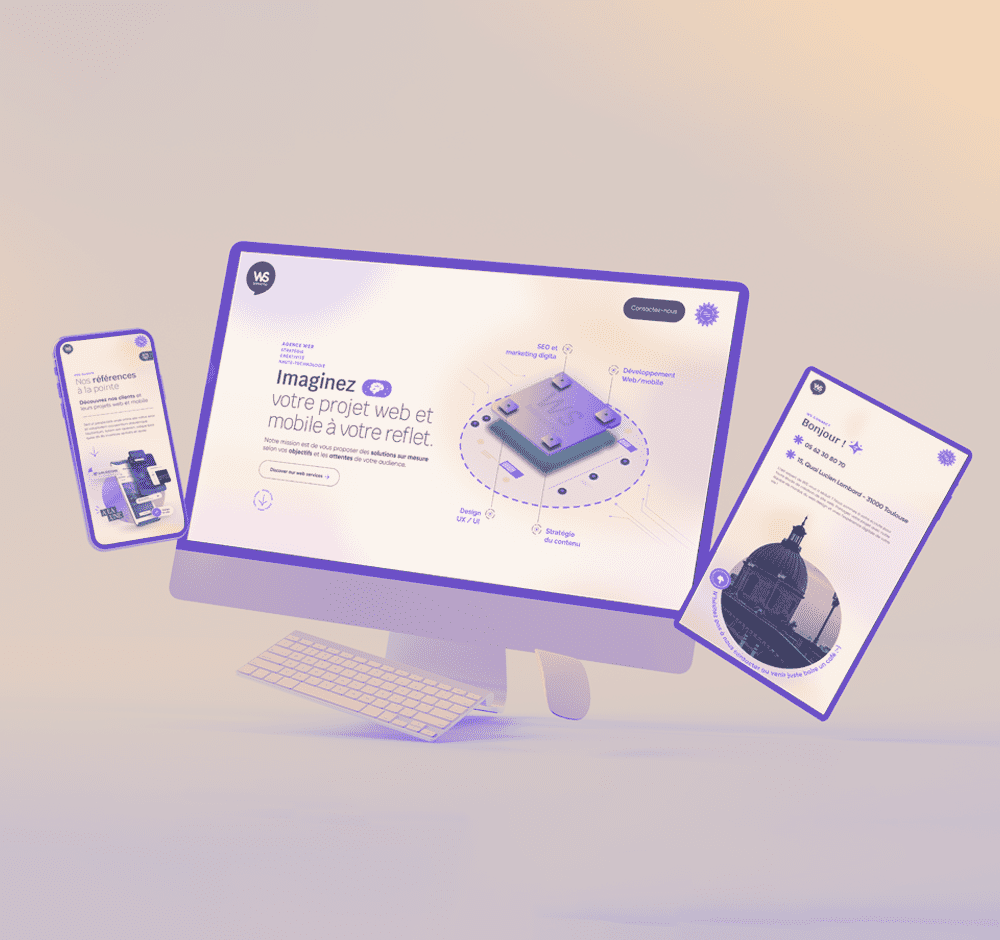 Our new UI has been imagined in line with the creative essence and energy of the company… much like our customers that we accompany!
A graphic charter with warm, soft and dynamic colors at the same time, harmonized with the tones of the images used (with a few nods to Toulouse, as in some of our latest projects 😉 ),
Decorative and interactive graphic elements, to highlight keywords, drawing attention to our different ways to accompany you… Even as we adapt to the needs of each project!
The best of our new site? A revisited user navigation, to engage each reader to embark on a new project with us 😉
And yes, the CPU animation displayed on the home page is not a decoration, rather an addition to the overall experience. The links of the animation guide you, from the first screen, towards our offer corresponding to your needs and questions of the moment:
Still a bit in the dark? We're here to accompany you! Adaptation and tailor-made is in our CPU 😉 Contact us to start a conversation. Our team will work hard to find answers to your questions and solutions to your needs.
Because like our CPU, WS works constantly to develop adapted and innovative solutions for each of its customers.
The WS web agency @ our clients – a long history, great trust, in one word: Thank you!
For these 25 years of creation, support and web development,
One word: Thank you! Thank you to each of you for your trust. Thank you for having chosen us, challenged us, and helped us grow over your ideas and projects.
Only one wish: To accompany you, again and again, to continue to answer your questions, needs and desires, to help you move forward and achieve your goals! Because nothing is more beautiful than the return of a customer satisfied with new ideas to work on. 💖
The key to your confidence: listening to you, understanding you and getting to know you!
The internal seminar organized to celebrate our 25th anniversary as a team was an opportunity to recall the importance of knowing our customers.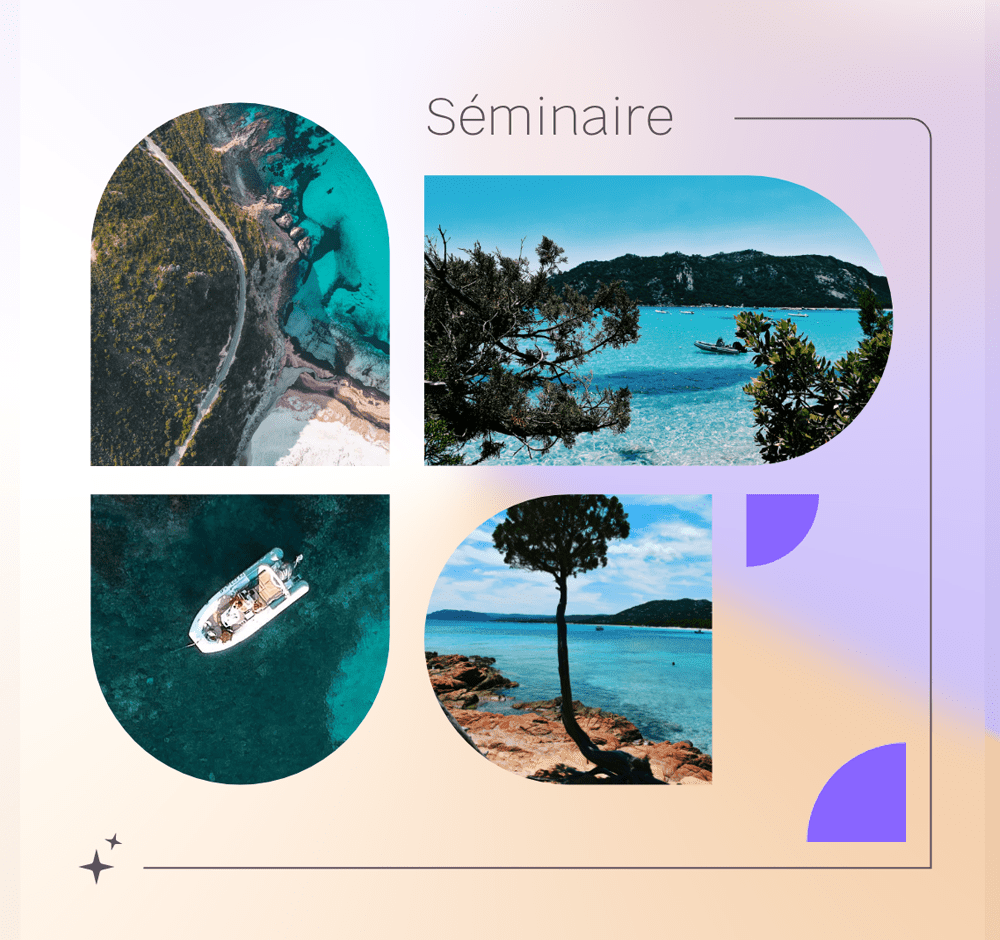 Alex Mc Cardell, the founder of WS, did not fail to remind the entire team of one of his favorite values:
"Listening, understanding and knowing your customers is essential.
For each project, it is not just a website that we develop, but the image of a brand that requires the greatest care possible (…)
Our work on personas, content strategy, user journey… everything finds its meaning when the client opens, discovers and appropriates his new website. Because a successful website, in the end, is not the reflection of our work… but rather of the needs, values, of the customer and her universe."
And what better way to test our knowledge than a quiz?
As you may have guessed, the first team building workshop of our seminar in Corsica consisted of a competition titled "Quiz for a Champion" with oriented questions… based on customer knowledge, of course 😉
After the warm waters of Porto-Vecchio, we invite you for a dive into our sea of memories… of our history, but especially of our customers' history 😉
Do you know the web agency? Test your knowledge!
25 questions for 25 years! Do you know the extraordinary story of WS? For that, you only need to know our customers – who are at the heart of our daily activity.
So it's your turn! To test your knowledge, take our quiz (in French):