Visitez le site
RESTOFUTÉ

The agency web x Restofuté
Restofuté, a Toulouse-based central purchasing agency for restaurateurs, was looking for something new in its e-commerce and ordering web application, an indispensable work tool for many restaurateurs.
After a request for a complete technical overhaul to improve efficiency, WS Interactive took up the challenge. 🧑‍💻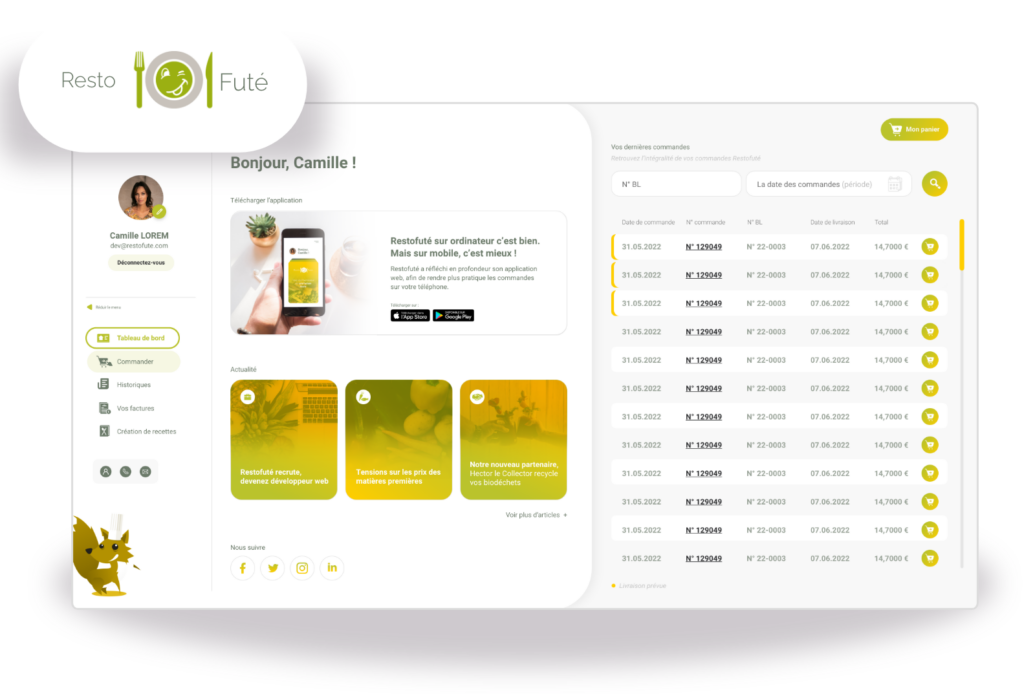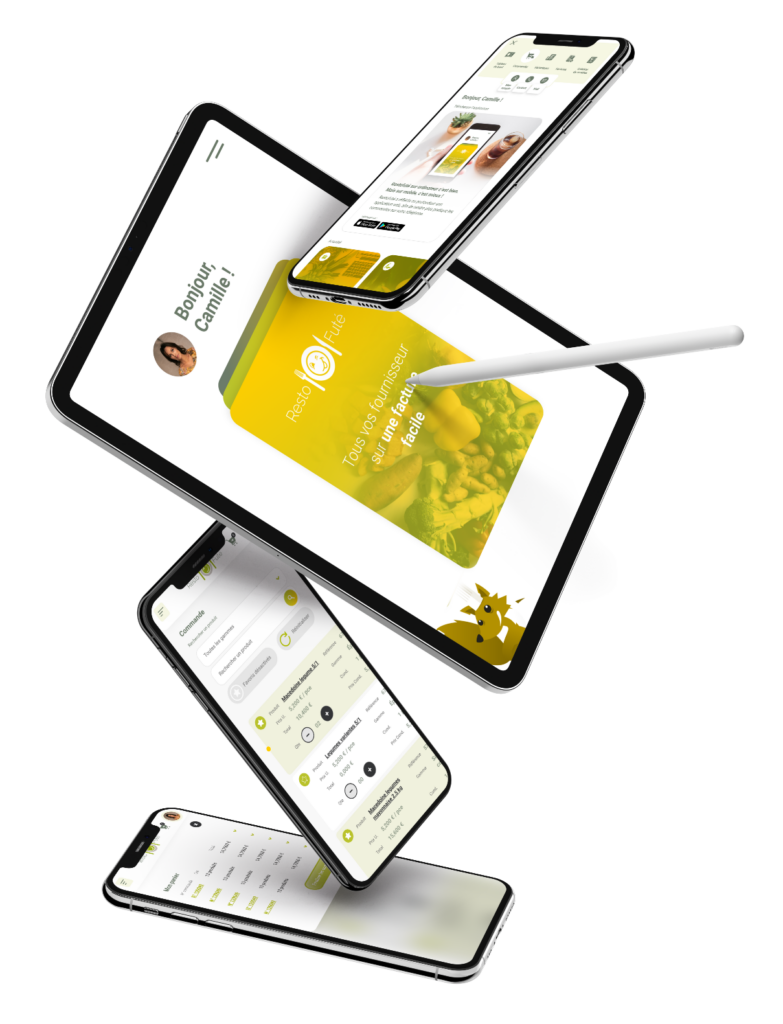 A smart adventure
🧑‍🍳Restofuté ? Toulouse-based company created in 2010 to serve restaurateurs.
The concept? to provide simplicity and savings when restaurant owners place orders with suppliers.
Thus began the Restofuté adventure. The company has gone from being a central listing agency to a central purchasing agency, offering even greater savings for its customers. By becoming a single buyer for its customers, Restofuté frees them from all constraints with suppliers.
To facilitate order-taking and save money, Restofuté has developed a software package for its restaurateurs. To optimize order-taking time, centralize purchases and facilitate follow-up.
This web application, an essential work tool for restaurateurs, had become obsolete over time. The WS interactive agency got in on the act. 🍴
A tailor-made, technical recipe
In order to continue offering a service that is as efficient and practical as ever, it was necessary to carry out a technical overhaul. To modernize the operation of a system and make it more efficient. ⚙️
The Web agency therefore brought out its best utensils to propose a relevant and efficient solution for Restofuté.
A complete technical change took place, with the use of API (Application Programming Interface) technology, and more specifically the implementation of GraphQL.
Thanks to this technology, it delivers improved performance for users without any loss of functionality. The back office has been completely redesigned to accommodate this new technology.
The API connection enables the server to receive and process data from all types of existing technology. Restaurateurs can order from any device, even without a network, as the order will be sent when a wifi network is recovered.
This technology, combined with the Laravel framework, is more powerful and efficient. It facilitates the processing of a wide range of data, and enables data to be received, processed and sent simultaneously.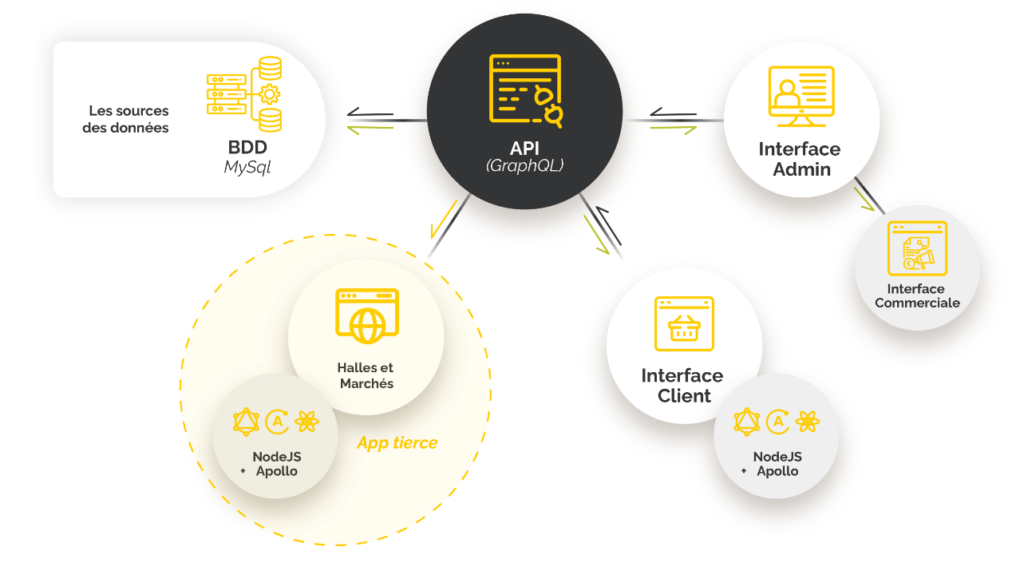 A bold redesign for the B-to-B market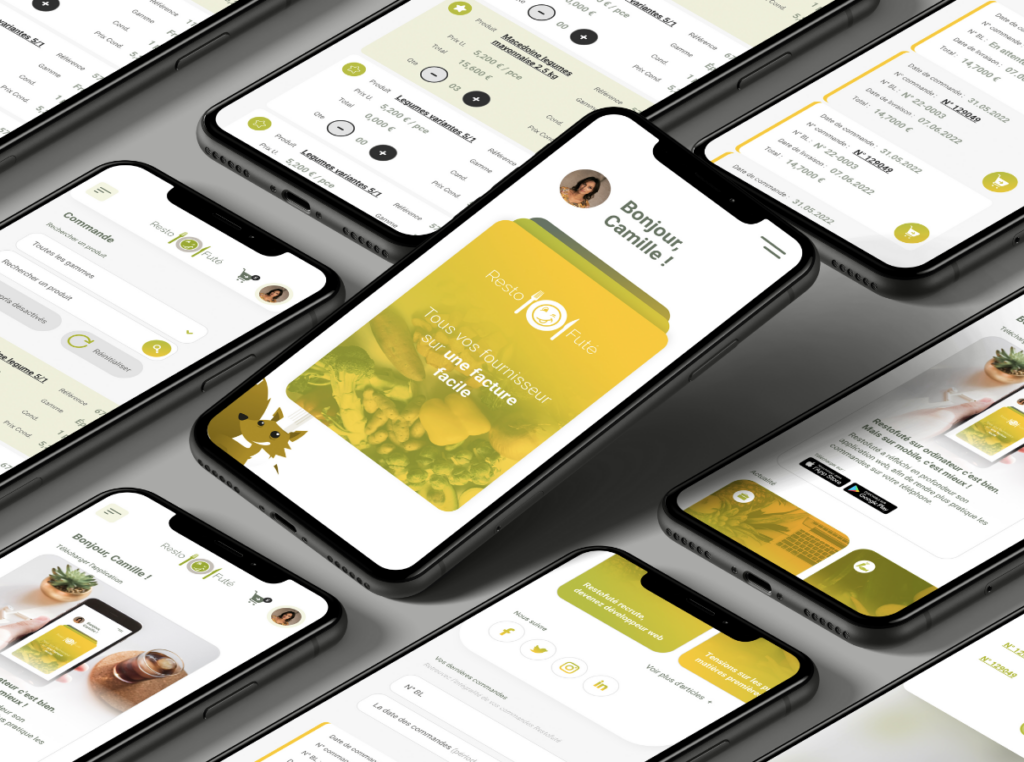 Restofuté's priority is to simplify the daily lives of restaurateurs. It has also become our priority.
The web app is mobile-first, making it easier to create a shopping basket and access all product information at your fingertips, while placing an order quickly.
This e-commerce platform remains intuitive and simple to use, so that it can be understood by everyone.
This technical overhaul reflected the Web agency's ability to immerse itself in the working environment of our customers, whatever their background, and to propose effective and innovative solutions for all.
This project gave birth to a new collaboration between Agence web x Restofuté, the start of a new adventure serving the B to B market.
A bold redesign for the Web agency, serving restaurateurs. 💪🏻
The result? An extensive technical overhaul, capable of meeting the needs of today and tomorrow, with multiple possible evolutions to continually adapt and maintain performance. 🚀
A technical project that the WS team is proud to have completed!
Whatever the scale of your web project, the web agency will be able to support you and offer you appropriate solutions. Don't hesitate to contact us about your next project! 😉